REOS 070: Spiez station in winter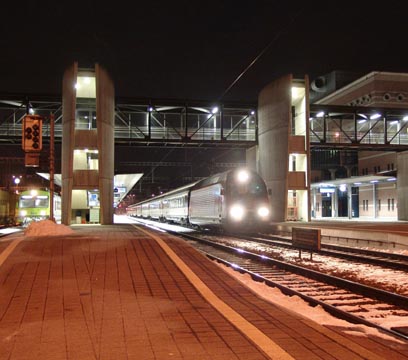 REOS visited Spiez station during the winter season. Spiez, is a junction station, situated on the Bern-Lötschberg-Simplon line (BLS) with branches to Zweisimmen and Interlaken. Nowadays, the BLS only run regional passenger and long distance freight trains. Inter Regios and Euro-City trains are operated by the SBB. Many SBB IC 2000 double deck and EW IV trains are seen using SBB Re 460s for traction.
Spiez locomotive depot plays an important role for BLS Cargo. The steep gradients of the BLS north ramp, requires additional locomotives to be added to the front and occasionally, the rear of heavy freight trains crossing the Alps. The BLS, in cooperation with Railion, pool locomotives for this use.
This film shows the variety of Regio, Inter Regio, and International passenger trains that pass thru' Spiez. Freight runs mainly in the evenings and the coupling and uncoupling of locos, is filmed amidst winter snow conditions.
Running time: 70 minuten. Original sound recordings only, without any additional music or commentary.



Click the thumb to go to the original DVD 070 video on YouTube


The 4:3 video files have been reworked to 16:9 widescreen version's. The links to those video's are below, simply click the thumb to go to YouTube: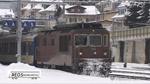 2005-02 [SDw] Spiez in winter, "classic" BLS and SBB, nice mix of trains in Bahnhof Spiez with snow!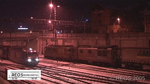 2005-02 [SDw] Bahnhof Spiez at NIGHT, Hangarten, Ewals, Ambrogio and RoLa with Loco changes; UNIQUE!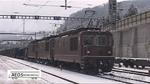 2005-02 [SDw] Bahnhof Spiez in Winter, BLS SBB passenger trains, one freight, some heavy snowfall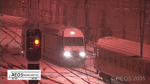 2005-02 [SDw] Spiez at Night, SBB,BLS - it starts to SNOW, Loco switch for RoLa, SUPER NIGHT SHOTS!



© 2019 REOS Image productions