REOS 072: Kandersteg station in winter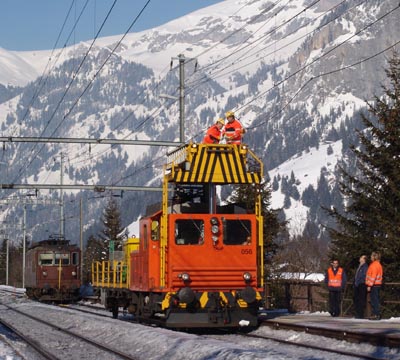 Kandersteg is known by most people for the car transporter shuttle to Goppenstein. It is also a popular holiday destination in both summer and winter. Kandersteg lies on the Bern-Lötschberg-Simplon (BLS) line, which connects Wallis and Italy to Central Switzerland.
In February 2005, we visited the station after fresh snowfall and clear blue winter skies. Snow clearing takes place as we watch different trains pass through this beautiful setting.
The passenger trains consist of EW IV push-pull consists powered by SBB Re 460s and Euro-City's trains of Belgian and "Cisalpino" coaching stock, also hauled by Re 460s.
Freight trains are hauled by the BLS or SBB. The connection to Italy and the different loco types guarantee a variety of trains. Helper locos are uncoupled on platform 1. The overhead wire "snaps", and we get a demonstration of how to fix this without delaying the traffic.
We end this film with evening scenes during heavy snowfall.
Running time: 58 minuten. Original sound recordings only, without any additional music or commentary.



Click the thumb to go to the original DVD 006 video on YouTube


The 4:3 video files have been reworked to 16:9 widescreen version's. The links to those video's are below, simply click the thumb to go to YouTube: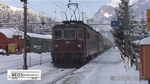 2005-02 [SDw] Bahnhof Kandersteg in Winter with DEEP fresh SNOW! Classic BLS SBB, Ambrogio shuttle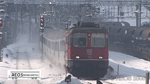 2005-02 [SDw] Bahnhof Kandersteg with deep fresh snow; Classic BLS SBB, stunning sunny weather!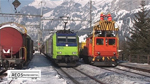 2005-02 [SDw] Bahnhof Kandersteg BROKEN CATENARY, unique film of repair, SBB BLS service continues!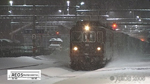 2005-02 [SDw] Bahnhof Kandersteg at NIGHT with HEAVY SNOWFALL, BLS and SBB in real winter, AMAZING!



© 2019 REOS Image productions